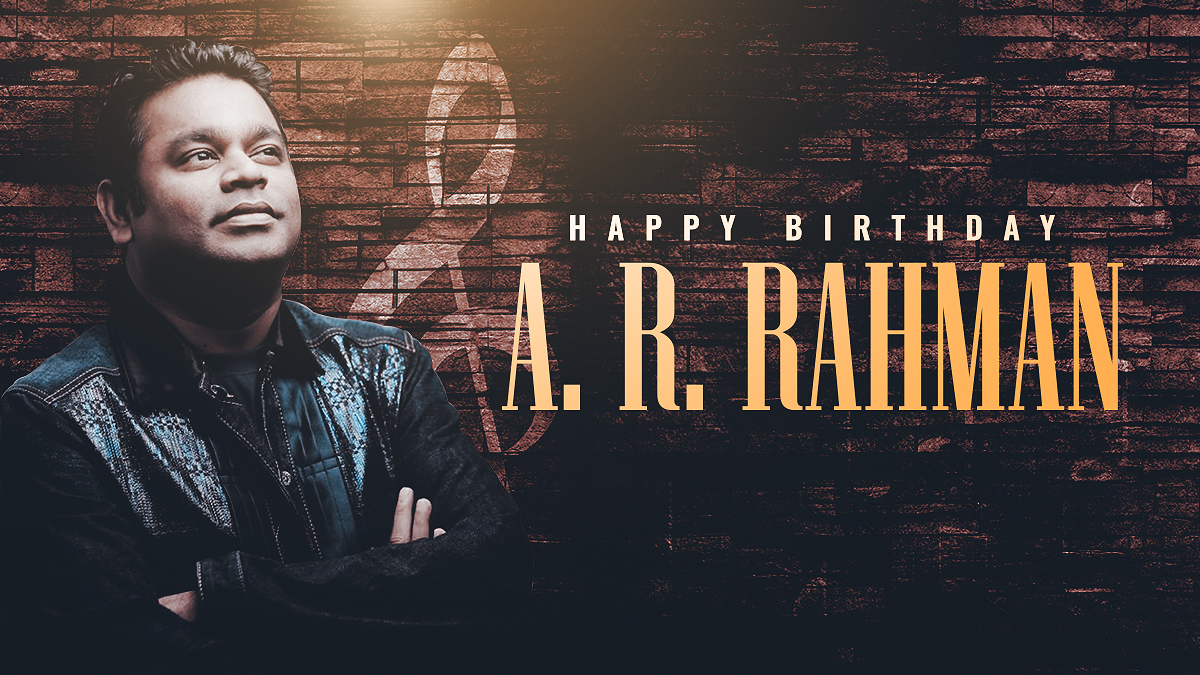 A music maestro, legendary music composer, and assiduously graceful artist, A. R. Rahman is the nation's pride who has put Indian music on the global map.
Many artists from the realm of South Indian cinema oozing with charisma, style, and much-needed talent have tried to make it big in Bollywood. The genius artists were like twinkling stars who shined for a time and then went back to their fold. But one of them sparkled more than anyone else and still shines on – he is A. R. Rahman.
He is the only doyen among the music composers who captured the hearts with his dazzling beats, rhythm and musical rhapsody both in Bollywood and South India. Remember, he has composed some of the best Tamil songs and Hindi songs, the present generation has heard.
coming from Tamil Nadu, a place with rich musical history and no dearth of music legends and lasting cinematic legacy, the emergence of a genius like A. R. Rahman was inevitable. You can listen to top A. R. Rahman songs in Carvaan Tamil.
A. R. Rahman who was earlier known as Dileep Kumar was born in Madras to film-score composer and conductor in Tamil and Malayalam films; R. K. Shekhar. He began his music training at a very early age and mastered the keyboard. When his father died at the age of 9, he started playing orchestra for Malayalam music composer M. K. Arjunan. As the years went by, he got the opportunity to work with legends like M. S. Viswanathan and Ilaiyaraaja. Later, being a child prodigy, he received a scholarship due to his musical prowess and went on to receive a degree in western classical music from Trinity College, Oxford.
When the young A. R Rahman matured, music had already taken over him. He formed bands with his friends and worked relentlessly. But his ultimate dream was to own the film-scoring scene with his immaculate magic. In the following years, he waited for the right time. First, he began his career by composing hundreds of advertisement jingles and documentary scores. This instilled discipline in him as such compositions needed creativity and brilliance in a short span of time.
He meant business when he opened an in-house studio by the name Panchanthan Record Inn in Chennai. He is known to be a pioneer for integrating Indian classical music with electronic music, world music and traditional orchestral arrangements. Remember, he learned the nuances of music from legends and thus his innate talent was all the more expressed in his super hit scores that followed.
Mani Ratnam gave the musical maestro his first major break in the Tamil Film Roja in 1992. The songs were a super hit. It was followed by Yodha, a Malayalam movie and more chances in south Indian movies came up for him. In little time, be became a rage among the young and even the industry stalwarts adored his talent.
Some of his most popular songs in the south include Pacha Nirame, Snehidhane(Alai Payuthey) – 2000, Nadhiye Nadhiye – Rhythm – 2000, Swasame – Thenali – 2000, Ada Moodrezhuthu – Parthale Paravasam – 2001, Vennilave – Minsara Kanavu – 1997.
The transition to Hindi movies was much simpler. During those days, it was a trend to make hit Tamil movies into Hindi and the trend continues till date. A. R. Rahman composed many Hindi songs in the Hindi version of movies. This made him popular in Bollywood and ultimately composing some great tracks in movies like Bombay, Taal, Dil Se, Lagaan and continues composing till now.
Some of the breathtaking A. R Rahman songs include Tu hi re – Bombay – 1995, Urvashi Urvashi – Hum se hai muqabala – 1994, Choti Si Aasha –Roja – 1992, Ishq Bina – Taal – 1999, Dil se re, Chaiyya Chaiyya(Dil Se – 1998), Saathiya – Saathiya – 2002, and many more.
He collaborated with various international composers and artists like British composer Andrew Lloyd Webber and lyricist Don Black. He composed for many Hollywood movies as well. In 2008, Danny Boyle's Slumdog Millionaire happened. Music and the song 'Jai Ho' from the movie captured the imagination of the music lovers all over the world and won him an Oscar for 'Best Original Song' category and many other international awards and appreciations.
He has won 6 National Awards, 2 Academy Awards, 2 Grammy Awards, 1 BAFTA Award, 1 Golden Globe Award, 15 Filmfare Awards, 17 Filmfare Awards South, and Padma Bhushan in 2010.
It has been almost 3 decades since the 'Mozart of Madras' composed the first tune for us and today A. R. Rahman is a league of his own, without a doubt.
Saregama wishes a very Happy Birthday to India's pride – A. R. Rahman. Listen to the legendary composer's song in Carvaan Tamil.
Also-
//www.saregama.com/blog/rich-tributes-to-rajesh-khanna-the-original-superstar-of-bollywood/
//www.saregama.com/blog/meet-the-master-singer-mohammad-rafi-5-things-you-should-know-about-him/
//www.saregama.com/blog/ameen-sayani-a-celestial-voice-who-knows-the-soul-of-bollywood-songs