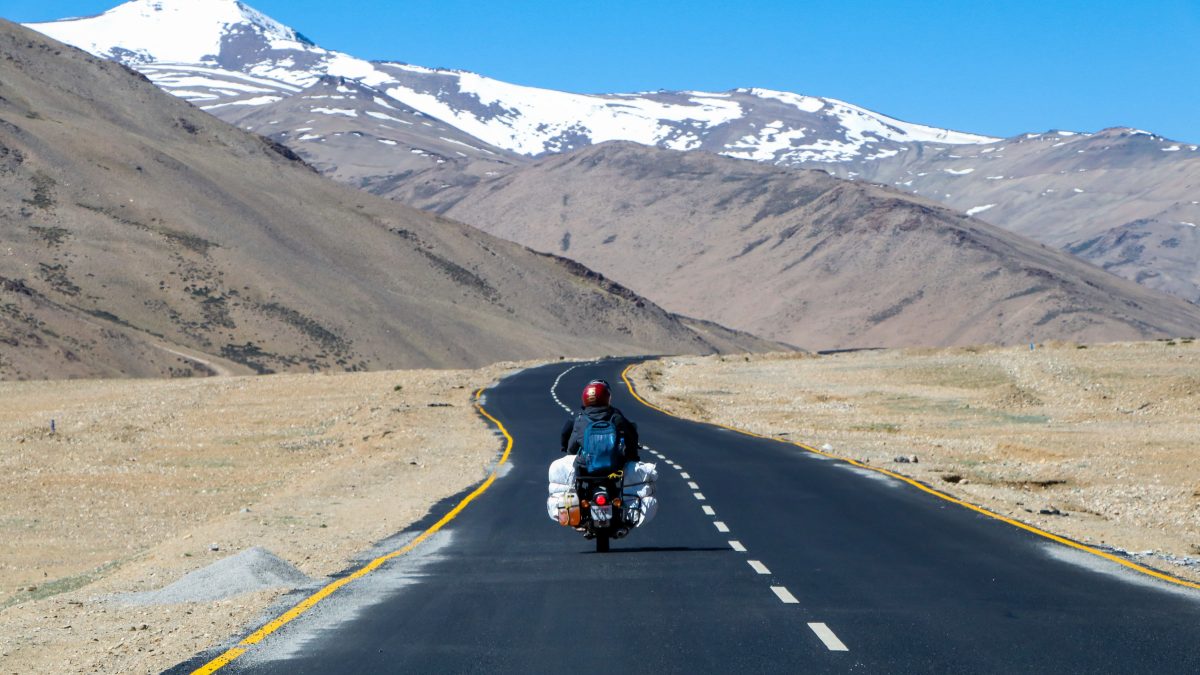 There is something different about sitting in your car, traveling down a long stretch of road, and listening to songs as the tress, and farmlands and highway cars pass you by. Every good road trip needs a good road trip song list to make the journey enjoyable.
Thankfully, there is no shortage of good road trip Hindi songs in Bollywood. So, whether you're traveling by car, public transport, or walking down a forgotten highway to your next milestone, here are the top 20 road trip Hindi songs you can play to set the mood right for the journey.  
Aao Milo Chale (Jab We Met)


This popular travel song is the perfect mood-setter if you're traveling solo or with someone unique. Share a bond with your travel partner with this simple, soft road trip song and enjoy the great lyrics that suit aptly for the situation. Cover the distance of miles in harmony like Shahid Kapoor and Kareena Kapoor Khan did from Bhatinda to Manali. Enjoy the journey. 

Ilaahi (Yeh Jawani Hai Deewani)


And if your dream is like Kabir to travel with your bag pack on your back and different cities passing you by then Ilaahi will give you the company you want. The song has a beautiful harmony that makes it sound upbeat and melancholy at the same time. Celebrate the joy of traveling with this beautiful song and sing along to the joy of the journey. 

Khaabon Ke Parindey (Zindagi Na Milegi Dobara)


The movie ZNMD taught us all to live our life to its fullest and if you're also on a long stretch of highway with beautiful farmland on both your sides, a great clear blue sky on top, and your friends in the car then its melodious road trip song will complete your road trip. The soft yet striking lyrics and the beautiful music composition make this song the perfect song to put your head out of the window and let the air ruffle your hair. 

Zindagi Ek Safar Hai Suhana (Andaz)


And you absolutely cannot make a road trip playlist without this iconic and the best road trip song there is in Bollywood. The old-era Bollywood song still lives on in the hearts of every traveler with its simple, old-time Bollywood lyrics, sung in the voice of the legendary singer Kishore Kumar. 

Patakha Guddi (Highway)
A Mandatory add in your road trip Hindi songs playlist. Uplift the mood of the journey with this energetic composition of A.R Rahman and celebrate the free women's spirit of this song. 
Phir Se Ud Chala (Rockstar)


2012 movie Rockstar provided us with one of the best movie albums of all time. All the songs featured in the movie are masterpieces. And if you're traveling after a long time then this song will be the perfect beginner for your road trip. The humming chorus in the song's beginning calms you down and feels your heart with immense pleasure. 

Safarnama (Tamasha)


A Bollywood movie yet again to become a masterpiece, Tamasha also offered a stunning album. The song itself is a road trip and will make you want to pack your bags if you haven't already. 

Journey Song (Piku)


A cute movie with a heart-filling plot. The journey song as perfectly named is the perfect song melody in a mixture of both soft Hindi and Bengali for a change. 

Sooraj Dooba Hain (Roy)


And if you've come to the end of the day and the tiring journey needs an instant boost then play this energetic track, throw your hands in the air and enjoy the sunset as you drive by. 

Yunhi Chala Chal Rahi (Swades)


It an old addition but yet a perfect fit. The song itself features a traveler traveling with different people. Down to earth and capturing the heart of India, this song is a must in your road trip Hindi songs playlist. 

Dil Chahta Hain (Dil Chahta Hain)


And how can we forget the epic and the ultimate friendship movie of Bollywood? Dil Chahta Hain is not just a song, it is an anthem of friendship and a must-played song if you're traveling with your friends. 

Hairat (Anaana Anjaani)
Another song that features a car, a long stretch of highway, and no destination in mind. The song is sung by Lucky Ali, a legendary artist and the strong guitar gives this song its heart. 
Kabira (Yeh Jawaani Hai Deewani)


A song perfect for a heavy heart goodbye. If your trip is coming to an end then this song should be played for sure. The amazing lyrics and the music perfectly capture the bittersweet feeling of having to keep moving. 

Loose Control (Rang De Basanti)


Another friendship anthem that is a must on your road trip playlist. 

Kyon (Barfi)


The song is as adorable as the movie and is also quite an addition to your road trip playlist to set a good, lively, and laughter filed mood. 

Dekha Hai Aise Bhi (Lucky Ali)


We couldn't resist adding another Lucky Ali song to this list. With his mesmerizing voice and the upbeat tune of the song, it is an amazing addition. 

Yeh Dil Na Hota Bechara (Jewel Thief)
Another Kishore Kumar addition with S.D Burman's music that compels you to tap your feet to the tune.  
Azaadiyaan(Udan)


The song of freedom and without it, every Bollywood road trip playlist would be a little amiss. 

Oh, Gujariya (Queen)


Is a dance song to fill energy and liveliness in the car while you've been driving down the lane for hours and the sun has gone down.  

Chala Jata Hun Kisi Ki Dhun Mein (Mere Jeevan Saathi)


This would be incomplete if we didn't add this evergreen masterpiece to the list. The song is the perfect embodiment of a carefree road trip.  
Now you can stream all your favorite Hindi Songs on Saregama Carvaan. Saregama Carvaan is a portable digital audio speaker that comes with 5000 preloaded evergreen Hindi songs that you can enjoy anytime without ad breaks or internet connection. It also consists of other features like Bluetooth, USB, and AUX connectivity.