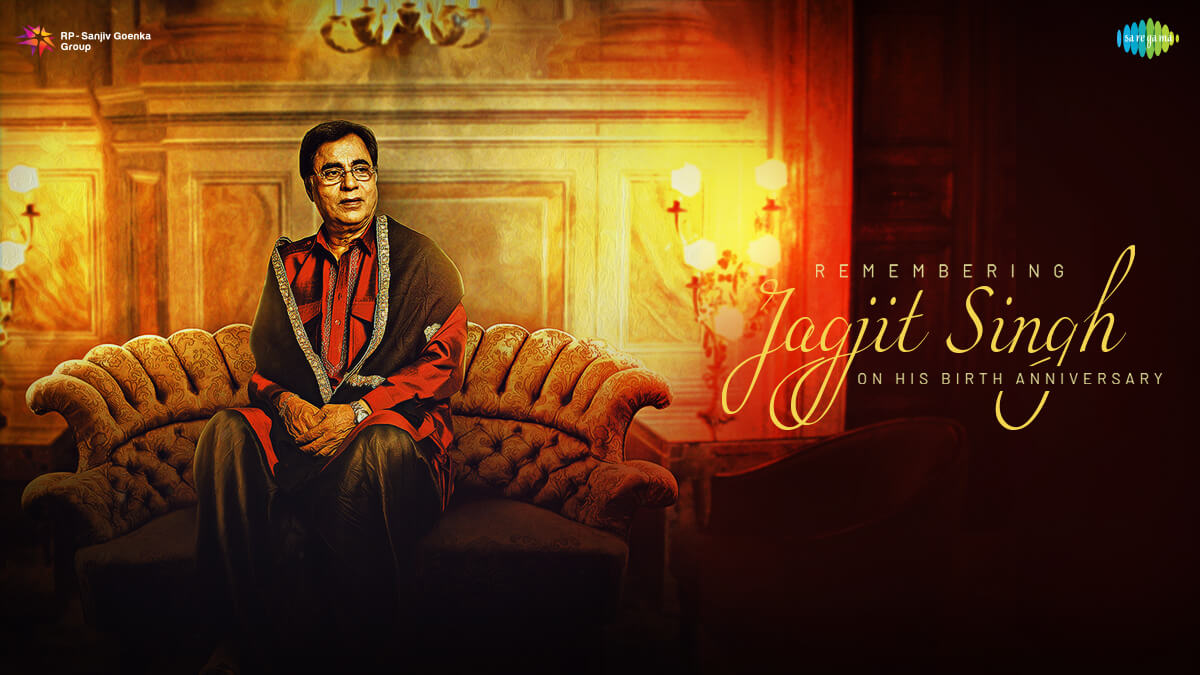 "Jagjit Singh" is a name that is synonymous with Ghazals in India. Born as Jagmohan Singh Dhiman on 8th February 1941; Jagjit Singh was a renowned singer, composer and musician responsible for reviving and popularizing the Indian classical art form of Ghazal in India. His style of singing was known as Bol-pradhan, which meant, one that emphasizes words.
Jagjit Singh began his professional career by singing and composing assignments at All India Radio's Jalandhar Station in 1961. His singing talent was noticed by his dad after which he learnt Indian Classical Music from Pandit Chagan Lal Sharma and Ustad Jamal Khan from Maihar Gharana. Ustad trained Jagjit Singh in Hindustani vocal traditions like Khayal, Dhrupad, Thumri and others. While he was young, he performed on various stages and also composed music.
In 1965, Jagjit Singh moved to Mumbai in search of better singing opportunities without informing his family. He initially worked as a singer for advertising jingles and then learnt playback singing. Jagjit Singh contributed to the music for films like Prem Geet, Arth, Saath Saath and TV serials like Mirza Ghalib and Kahkashan. Jagjit Singh's music career spanned over five decades.
Jagjit Singh's album Beyond Time was the first digitally recorded release in India. The duo of Jagjit Singh and Chitra Dutta gained a lot of popularity globally. The Unforgettable was the first LP by the couple, and it changed the perception of people that great Ghazal artists came only from Muslim artists and those from Pakistan. The most famous song from that album was "Baat Niklegi". Another album that contributed enormously to the Ghazal scene was The Independent. After their early success, the hit duo started performing across the world.
The album "The Latest" also received a lot of praises from music enthusiasts and also gave Jagjit Singh the biggest hit of his career, "Woh Kagaz Ki Kashti….Woh Barish Ka Paani". Jagjit Singh continued working on music all his life. He also collaborated with the legend Lata Mangeshkar for the album "Sajda".
The King Of Ghazals was awarded the Padma Bhushan by the Government of India, and postal stamps were also released in his honour. You can enjoy all the extravagant Ghazals by the all-time best Ghazal singer Jagjit Singh on the Saregama Carvaan. Saregama Carvaan is a digital audio player with 5000 in-built classic Hindi songs ranging from film music to ghazals and devotional music as well. The digital audio player can also be connected via Bluetooth and USB. You can also listen to the radio on the Saregama Carvaan.
On his 80th birth anniversary, Saregama celebrates the contribution of one of the Ghazal greats, Jagjit Singh.