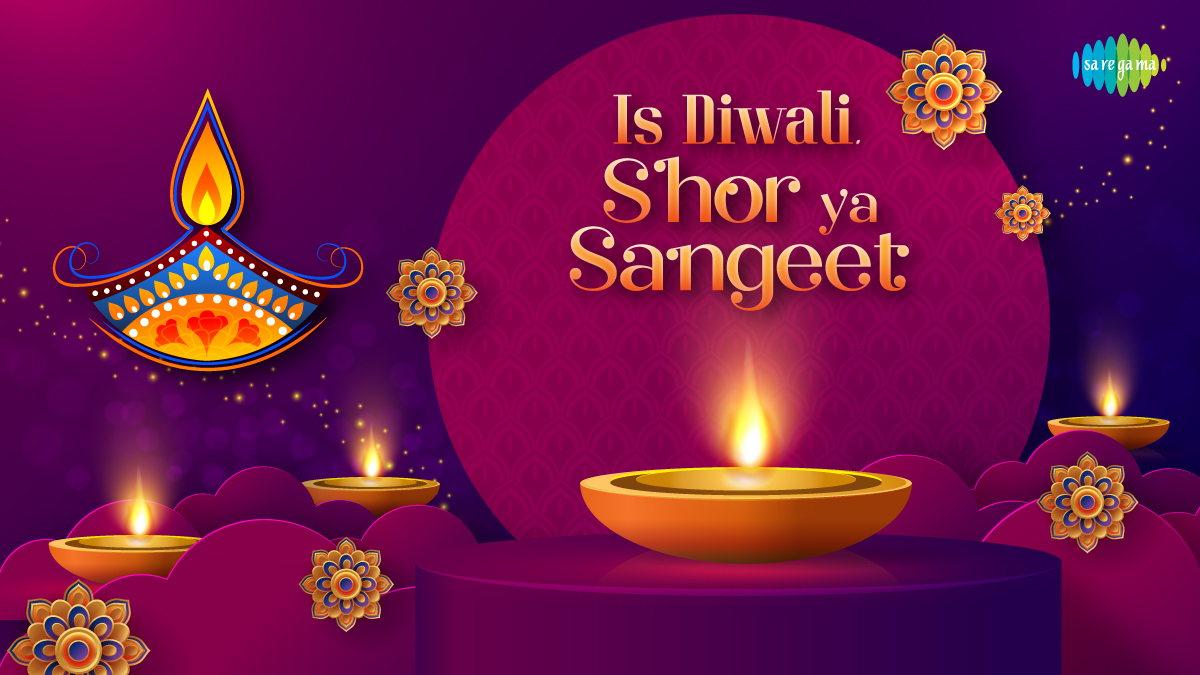 When you try to picture the Diwali season, what comes to your mind? Bright lights, tons of kaju katlis, rangolis, traditional clothes, and maybe even firecrackers. But surely one thing would most definitely occur to all of us, and that is the togetherness of family and friends.
Diwali symbolizes love, light and happiness. During this occasion, India as a whole transforms into a land of countless lamps. Diwali, The Festival of Lights, exudes all the enchantment, grandeur, and splendour that can even enlighten our thoughts and hearts while fostering the society's much-needed peace, harmony, and brotherhood. It is a festival that unites all faiths, all homes, and all hearts.
Diwali is a celebration with a profoundly spiritual connotation; its essence is the awareness of the inner light. In a sense, it's a celebration of the realisation and emergence of the Inner Light, which has the ability to vanquish evil and vanquish all barriers in life.
When Diwali denotes and evokes so much positivity why spoil it with pollution? Every year people end up spending thousands of bucks on firecrackers. But as we have established before, Diwali is so much more than firecrackers. Instead of celebrating Diwali in a cliche manner, why not make it all about love and care? Love not only for our friends and family but also for the environment.
While hosting a get-together, time and again music has proved to be a fantastic way to bond with others. Between the noises of crackers and traffic commotion, soulful music brings peace and relief while elevating the festive charm. Seriously, try imagining, wearing new clothes and your family coming over to spend quality time with you but instead of having conversations y'all end up bursting firecrackers and are unable to enjoy each other's company. Now similarly, try picturing an evening with the room filled with your loved ones eating the festive special sweets, having nostalgic conversations, kids playing with their new toys and soulful music playing softly in the background. Sounds so wholesome right?
Now that you see a clear difference, don't you think that this Diwali should be more about the symphony of relations rather than the noise that firecrackers produce? This Diwali spend a musical time with your loved ones and cherish every uninterrupted moment with Saregama Carvaan!
Saregama Carvaan Musicbar is more than just a soundbar. It's the one and only soundbar that comes with an integrated FM and 1000 pre-loaded evergreen Hindi melodies best suited for all your moods.
With four 60W full-range front-facing speakers and improved bass, the Carvaan Musicbar CB120 produces a powerful, balanced signature caravan sound that creates an immersive listening experience. The soundbar also provides a variety of Multi-Connectivity options, including HDMI. For a seamless connection to your TV or computer, use ARC, Coaxial, USB, Aux IN, and Bluetooth.
4 audio modes, including Movie, Music, News, and 3D, are enabled to give you the highest quality of experience. You can also simply pair your smartphone with Bluetooth V5.0 wireless connectivity and start listening to your favourite music. Additionally, the soundbar supports apps, so you can easily browse and listen to the music of your choice, along with using the soundbar to make playlists on the Carvaan app.
Saregama Carvaan Musicbar Karaoke is a 2.1 channel soundbar with a subwoofer and Karaoke. Just the fact that this product comes with two wireless microphones and allows you to sing any song from any source, virtually makes it an instant party hit. To start your karaoke nights all you have to do is simply connect it to your TV, mobile device, tablet, or any other device to begin playing your favourite karaoke songs.
To top that off, it includes 1000 pre-loaded timeless melodies and is provided with app compatibility for browsing, listening, and creating playlists.
Using Bluetooth, Aux, USB, or local FM stations, you can now not only listen to your favourite songs but also sing along.
Carvaan Musicbar Karaoke comes with a wired subwoofer for enhanced deep bass and provides crystal clear balanced audio with 120W stereo surround sound through four potent full-range drivers.
The Musicbar can be connected to your TV through HDMI, ARC, Co-axial cable, or even an aux connection. The 4 audio modes—Movie, Music, News, and 3D—allow you to curate your entertainment and improve your gaming, watching, or listening experience.
It is the ideal fit for any living area thanks to the hardwood texture and luxury, stylish design.
Saregama Carvaan Premium, brings back retro. This portable digital music player is pre-loaded with 5000 timeless Hindi songs with built-in stereo speakers. By connecting a USB drive or using Bluetooth to stream music from your phone to the Carvaan, you can also curate your own playlist and enjoy your own music library. It runs on a battery that can be recharged and lasts up to five hours. An all-India service network backs the product and offers 1-year in-home warranty support.
The 5000 songs in the Saregama Carvaan music collection were hand-selected and categorised according to vocalists, lyricists, music composers, moods, etc. A jog dial can be used to pick any category. So you can switch between timeless love songs, soulful Sufi tracks, pulsating R.D. Burman hits, and Kishore Kumar classics all in their original versions without any commercial breaks by simply turning the knob.
So listen to Aayi Diwali Aayi by Ratan or Aayi Diwali Deepon Waali by Mahrana Pratap and make this Diwaali Sangeet waali!