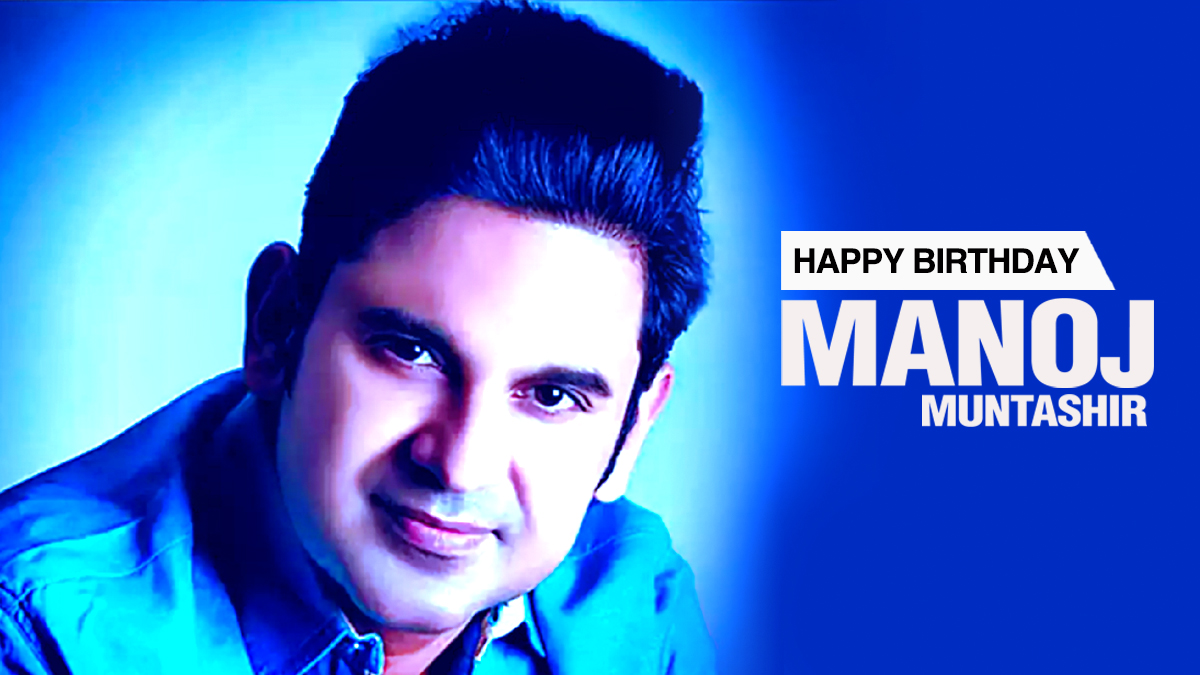 Manoj Muntashir is an Indian songwriter, poet, and scriptwriter born Manoj Shukla on February 27, 1976. He has written the scripts for the Indian version of Who Wants to Be a Millionaire? i.e., 'Kaun Banega Crorepati.' Also, "Galliyan," "Tere Sang Yaara," "Kaun Tujhe," "Dil Meri Na Sune," "Phir Bhi Tumko Chaahunga," and "Teri Mitti" are a few among his hit Hindi film songs. Muntashir penned these song's lyrics. All these songs have crossed millions of views on Youtube and still tops the chartbuster.
Muntashir was born in Gauriganj, Amethi, and Uttar Pradesh (India), where he was born into a farming family and attended a HAL School, Korwa. He traveled to Mumbai in search of work after graduating from Allahabad University in 1999. He later joined the TV and film industry due to an opportunity given to him by Actor Amitabh Bachchan to write for Kaun Banega Crorepati.
Also, Muntashir has expressed his displeasure with the lack of credit given to song and scriptwriters on numerous occasions. His lyrics for "Phir Bhi Tumko Chaahunga" (2017), a beautiful piece that received over four million views in unofficial versions before its official release, were written for his wife in 2001. When he didn't get credit for the song, he said he didn't "see why certain individuals can't accept the age-old fact that lyricists contribute equally to the success of a song." He tweeted his dissatisfaction after being nominated for the 2020 Filmfare award for best lyrics for the song "Teri Mitti" from the 2019 film Kesari. "Teri Mitti" gives goosebumps; the vocals, rhythms, and tune gel up well with the background music. It has portrayed so many emotions beautifully.
He has worked with musicians like Anu Malik, Amaal Mallik, Himesh Reshammiya, and Sonu Nigam and has written screenplays for India's Got Talent and Indian Idol Junior. Muntashir wrote the Hindi dialogues for Baahubali 2 and dubbed the sentences in Hindi to match the Telugu lip movements. The audience well received the Hindi dialogues of this film. Later, he was commissioned to do the same for the Hollywood film Black Panther.
The Yash Bharti Award, the IIFA Awards, and the Radio Mirchi Music Awards have been presented in his honors. Meri Fitrat Hai Mastana, his first book, was published in 2019. At the same time, we all know that music has the ability to elicit strong emotional responses in listeners, such as goosebumps and thrills. Musical interactions are dominated by positive feelings. Pleasurable music may cause the release of merit neurotransmitters like dopamine. Music is a simple way to change your mood or reduce tension.
One of Muntashir's most well-known songs is 'Aaj Rang Hai Aai Maa' mp3 song from the movie 'Yeh Fasley.' The film was released in 2011. 'Aaj Rang Hai Aai Maa mp3 song' (Hindi: translate. Today There Is a Glow) is a Qawwali written in Hindavi and Braj Bhasha dialects by the 13th-century Sufi poet Amir Khusrau. Khusrau shares his ecstasy upon discovering his murshid (spiritual master) in Sufi saint Nizamuddin Auliya to his mother in the song. 'Aaj Rang Hai Aai Maa mp3 song' is a part of most Qawwali sessions in North India and Pakistan, especially in the Delhi Chishti shrines. It's typically sung at the end of a Qawwali session as a closing track.
The song 'Aaj Rang Hai Aai Maa mp3' has a celebratory feel to it and holds a prominent position in the Sufi music landscape. The word "rang" or "rung" means "color" in the literal sense. The use of vivid colors, dyes, and hues is a common element in Sufi poetry and imagery, and it is thought to represent the seeker's connection with God (as the Beloved). Download the mp3 song of 'Aaj Rang Hai Aai Maa' and listen to this soulful song that will bring you inner calm.
'Sach Kehna' mp3 song was from the same movie "Yeh Faasley" was quite popular among the audience. It was sung by Shreya Ghoshal and Deepak Pandit. This song portrays the emotions of the characters. Download 'Sach Kehna' mp3 song from the Saregama app and listen to this genre of music with the most fantastic tunes. Download song and engage yourself in soulful music which cherishes your mind.
While 'Zara Sa Ansuna' mp3 song from Yeh Faasley was one of the most massive hits by Manoj Muntashir. He was the lyricist for all the songs in this movie. Although the film was not appreciated among the masses, these songs still hold a special place among the audiences. Download song 'Zara Sa Ansuna' from the Saregama app and listen to this album. Music may provoke various emotions in human minds. One may recall every bit of nostalgia through music.
Another hit song by Muntashir is "Besharam Aashiq" mp3 song from the movie "Kya Meri Sonam Gupta Bewafa Hai?" which is on top chartbusters of 2021. The lead singers of this song were Payal Dev and Romy. It is a romantic song that is a treat for your ears. Download songs from the Saregama app and listen to different genres of music by Muntashir. We can all agree that music has a significant influence on our lives and that it can be found practically everywhere we walk. Many people claim that music affects their mood and actions and their thoughts and feelings, which is why the power of melody should never be underestimated.
Other than these songs, you can listen to 'Dil Pe Phod Du' mp3 song from the movie Kya Meri Sonam Gupta Bewafa Hai?. Download song Sach Kehna (New mix) and 'Zara Sa Ansuna (New Mix) from the movie Yeh Faasley from Saregama by downloading the app.
Music relaxes our mind and soul, so download these beautiful renditions by our gems of Bollywood only on the Saregama app. You can also bring home Saregama Carvaan now and enjoy the various musical performances like never before.