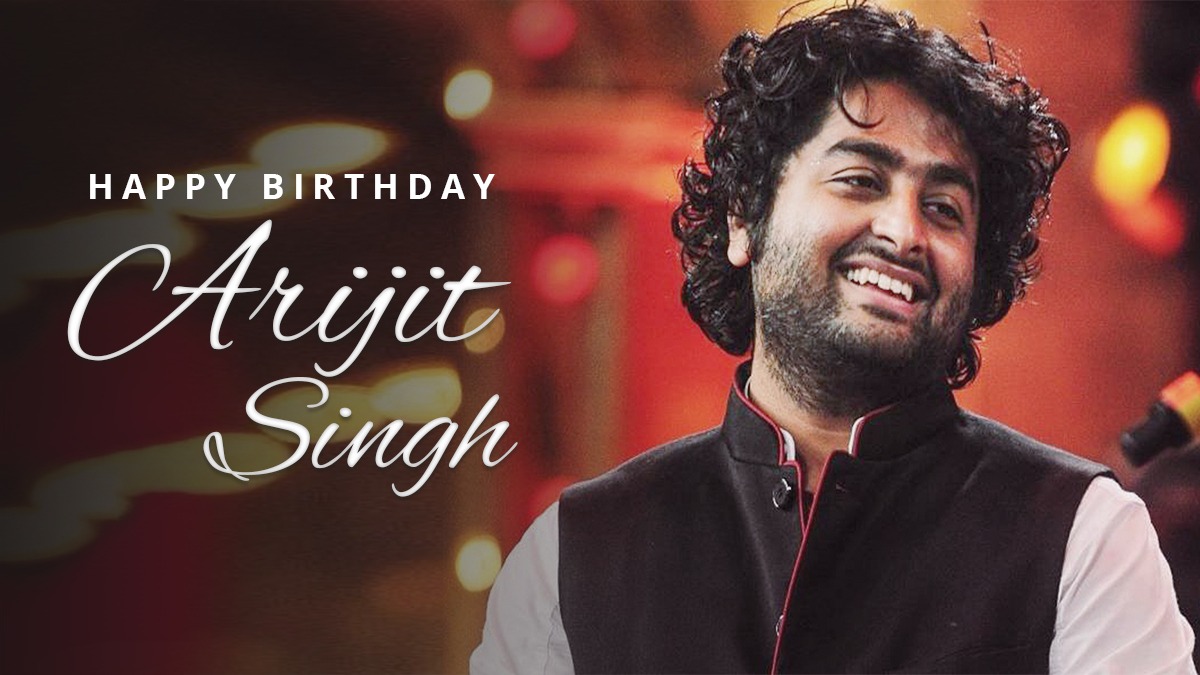 The voice behind soulful and blockbuster songs, Arijit Singh was born in Jiaganj, Murshidabad, West Bengal, to a Lahori Sikh father and a Bengali mother on 25th April 1987. Due to his maternal music background, he started training in music very early in life. Rajendra Prasad Hazuri introduced and trained Arijit in Indian Classical Music while Birendra Prasad Hazari taught him Rabindra Sangeet. Young Arijit also learned tabla from Dhirendra Prasad Hazari. Training since the age of 3 years, he achieved a scholarship from the government at the age of 9 for training in vocals in Indian classical music.
Growing up, Arijit was highly inspired by elite musicians like Bade Ghulam Ali Khan, Ustad Rashid Khan, Zakir Hussain and Anand Chatterjee. He also enjoyed the voices of Kishore Kumar, Hemant Kumar and Manna Dey and their contributions to old Hindi songs. At the age of 18, Arijit left his hometown and participated in the reality show Fame Gurukul, where he was eliminated by audience polling and finished at sixth position. After the show, Arijit sang a song for director Sanjay Leela Bhansali which never released.
The very next year, Arijit Singh won a singing reality show called 10 ke 10 Le Gaye Dil and chose to move to Mumbai to work as a freelancer. This was the beginning of his music production career, and he composed music for advertisements, news channels, radio stations, etc.
Not many Arijit listeners and fans know that he spent his initial musical career, being a music programmer and a music producer for music directors like Shankar-Ehsaan-Loy, Vishal Shekhar, Mithoon, Monty Sharma and Pritam who were big names when it came to Hindi Bollywood songs. He always supervised his vocals while working, but learned the art of producing and programming music by himself while working for Pritam.
It was the year 2010, Singh started working with Pritam on films like Golmaal 3, Crook and Action Replayy. The same year he also recorded a song for a Telugu film. In 2011, Arijit Singh made his singing debut with the song "Phir Mohabbat" composed by Mithoon. After this, Arijit sang a lot of songs composed by Pritam. However, he became the nation's most popular voice with the song,"Tum Hi Ho" from the movie Aashiqui 2. This song alone won him many awards and nominations which included a Filmfare as well.
Arijit was now the choice of voice for many music directors, and the audience loved the soulful presence and the passion Arijit had in his singing. His deep voice often made his audience shred to tears. A romantic slow track without Arijit Singh's voice is unacceptable for the audience even today. It feels like the impact of old Hindi songs is suddenly back and in a modern avatar.
Today, almost 9 years after his debut, Arijit Singh is one voice loved by all the generations throughout India and the world as well. Working with musical maestro's like A.R Rahman, Shankar-Ehsaan-Loy and lyricists like Gulzar Sahab and Irshad Kamil, Arijit Singh has made a mark in the elite club of musicians. His voice blends in the lyrics and the composition just like old Hindi songs sung by legendary singers and vocalists. You can download HD quality songs of Arijit Singh from the Saregama Music Store.
On his 33rd Birthday, as die-hard fans of his voice, we wish our favorite and beloved singer Arijit Singh great success and years full of chart-buster music.
//www.saregama.com/blog/wishing-the-nightingale-of-south-india-s-janaki-on-her-82nd-birthday/
//www.saregama.com/blog/honoring-the-legacy-of-the-sitar-maestro-pandit-ravi-shankar-ji-on-his-100th-birthday/