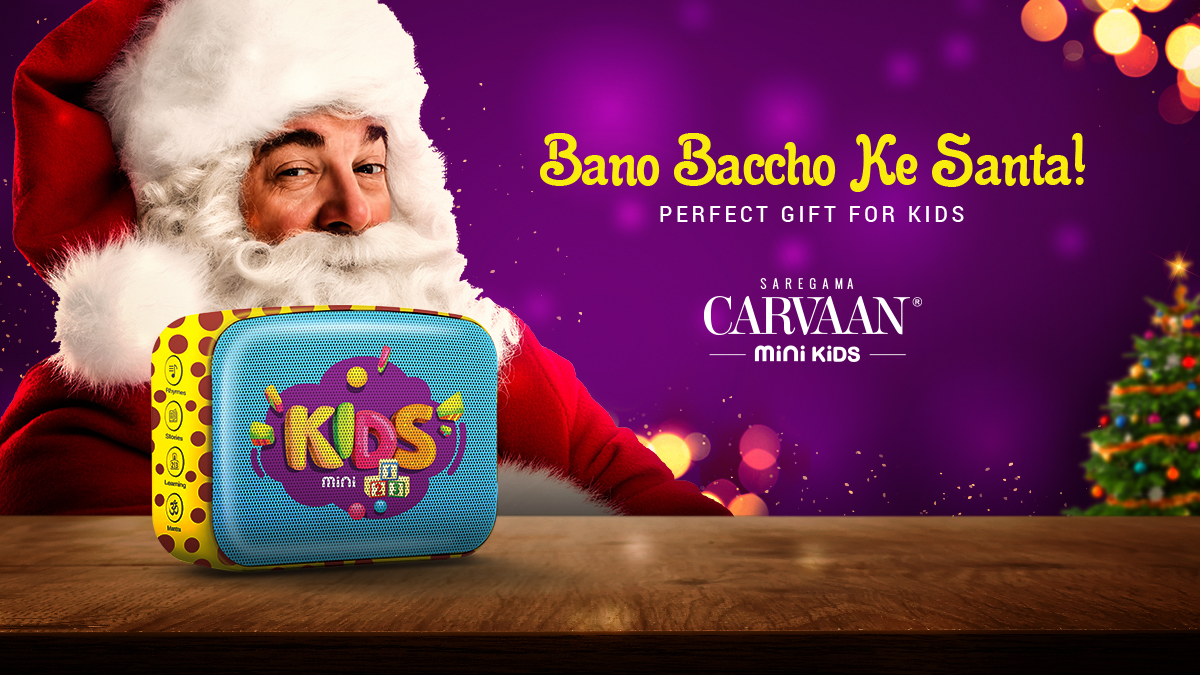 It is that time of the year again when friends and family get together on the occasion of Christmas and spread happiness and cheer all around. Children, during the festive season, get excited about the holiday, fun, and cake. However, the most precious thing they await is an exciting and interesting Christmas gift from Santa Claus.
Thinking about what to gift can take a lot of your time. The large range of options can make it tricky for you as parents, guardians, relatives, and loved ones. While many suggest gifting kids what they wish, it might not be an ideal thing to do. Kids may have unrealistic expectations, but only you know what's best for your little bundle of joy. Moreover, budget and safety are of paramount importance as well. With little time left for the festive season to begin, we urge you to Bano Baccho Ke Santa and gift something special, something different – Gift Saregama Carvaan Mini Kids.
So, why Saregama Carvaan Mini Kids should be your gift choice this Christmas? Simply put, it is unique, meaningful and adds immense value to the life of your child. If you desire to gift true happiness to your kid, gift Carvaan Mini Kids. The excellent features of Carvaan Mini Kids encompass four modes – Rhymes, Stories, Learning, and Mantras, which makes it perfect for little minds.
You can choose to gift your kids the joy of learning with popular English and Hindi language rhymes. Also, you can find more than 300 famous kid's stories in both English and Hindi to engage and delight your kids and minimize their screen time. In addition, Carvaan Mini Kids with phonetic-based content provides a safe learning experience and helps inculcate essential values with mantras and devotional songs.
Saregama Carvaan Mini Kids is perfect for little kids because it helps them learn, play and grow all together. Two exciting variants are also available with Baby Blue and Baby Blue – Chhota Bheem, which will certainly appeal to their senses. The easy operations will make it a favourite of your kid. So, what are you waiting for? This Christmas, choose to make it special for your children by gifting Saregama Carvaan Mini Kids.
Merry Christmas! Let the celebrations begin.