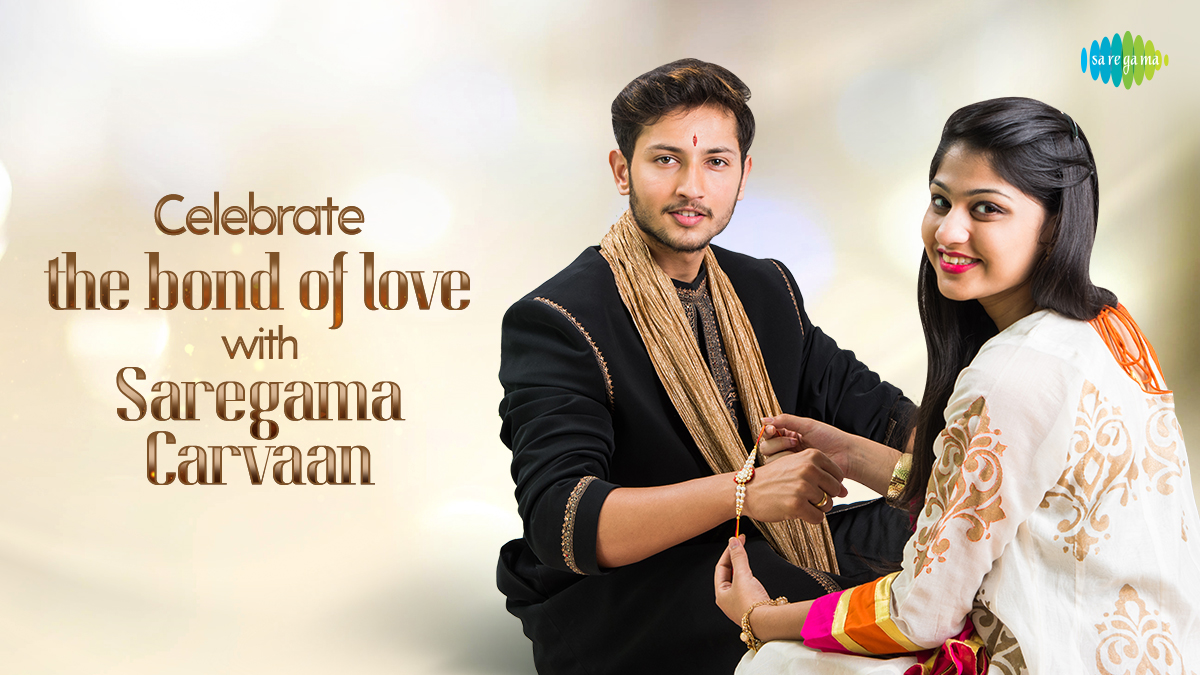 With Rakshabandhan right around the corner and the world no longer being bound by restrictions from the pandemic, it's finally time for families to get together and spend some quality time like they used to in the past. While the last two years have been especially hard on families divided by geography, all it takes is one celebration together to set things right. 
Now that you get to see your brothers and sisters again after such a long time, let's talk about how we can make our Rakshabandhan special. And don't forget, you can't show up without a gift. 
What Is Rakshabandhan 
Rakshabandhan is a sacred Hindu annual rite, or ceremony celebrated throughout India and other parts of the world significantly influenced by Hindu culture. It's a day dedicated to honoring one of the most significant and cherished familial bonds in our life, the bond we share with our brothers and sisters. 
On this day, in accordance with the traditional rite, sisters of all ages tie what's known as a 'Rakhi' around the wrists of their brothers. The Rakhi is like a talisman or a band, that typically holds a totem symbolizing the protection brothers receive from their sisters. They also apply a 'tilak' on their brother's forehead as a prayer for their longevity. In exchange, the brothers give them a gift, usually money. 
The gift giving on the part of the brothers symbolizes their share of responsibility to look after their sisters. 'Raksha' and 'Bandhan' literally translate to "the bond of protection" in Sanskrit. The concept of the festival is pretty simple and straightforward. 
The Story Behind Rakshabandhan 
The roots of Rakshabandhan lie in the Hindu epic, the Mahabharata. The story goes that, one day, Lord Krishna accidentally cut his finger working on the sugarcane field and it started bleeding out. Upon seeing this, his wife Queen Rukmini immediately sent servants to go find some bandages.
Meanwhile, Draupadi, the wife of the 'Pandavas', who was also on the field watching everything noticed that the bleeding hadn't stopped. She tore off a string from the saree she was wearing and tied it around Lord Krishna's finger to stop the bleeding. This piece of cloth became a sacred thread. 
Lord Krishna was grateful and promised Draupadi that he would protect her from all the evils she faced throughout her life. Later, he followed up and held true to his promise when Draupadi was dragged by the Kaurava prince Dushashan and brought to court to be humiliated. When the Kauravas tried to disrobe her, Lord Krishna provided immeasurable reams of cloth to protect Draupadi's dignity. 
The act of Draupadi trying a string around Krishna's hand, and Lord Krishna's help in return when she needed it the most is synonymous with the idea behind Rakshabandhan. 
The Importance Of Raksha Bandhan In India 
Rakshabandhan is one of India's most sacred traditions, especially in the rural parts of India that practice village exogamy. For a lot of the women from these parts, it's the only time they get to see their brothers and sisters after marriage. In urbanized parts of India where nuclear families have become the norm, Rakshabandhan tends to serve a purely symbolic purpose. It keeps the emotional ties between brothers and sisters strong amidst the fast-paced modern life where even close relationships tend to get ignored and side-lined. 
When Is Raksha Bandhan Celebrated 
Rakshabandhan is observed on the Purnima (full moon) or the last day in the month of the Hindu lunar calendar month of Sharaavana. It typically falls in August every year.  
Celebrate Rakshabandhan With Saregama Carvaan 
Gift-giving is an important part of the Rakshabandhan tradition. If it's been a long-awaited reunion, make this year special for your brothers and sisters with Saregama Carvaan because there's no gift like the gift of music. 
The Carvaan initiative by Saregama has been one of the most innovative and human-centric visions in the music industry. Carvaan is more than your run-of-the-mill Bluetooth speaker. It's an entire library of classics packed into a stunning vintage design that takes you straight back to the old days when record players and stereos were all the buzz. 
Carvaan comes with over 5000 preloaded hit songs that you can play anytime anywhere, without the need of a streaming device, streaming service, or a Wi-Fi connection. It employs top-notch sound engineering to deliver a high-quality, clear playback whether you're listening to a pre-loaded song or tuning in to one of the additional FM stations. 
It is rightly said that while Music gives you wings, singing allows you to truly fly. Afterall, why should you be restricted to only "listening" to some of the worlds best songs and albums. With Saregama's MusicBar and Karaoke, you can now sing along!
Saregama's karaoke set comes with two microphones, a music bar that provides crystal clear sound output and a subwoofer that can turn your living room into a concert hall. You can enhance your experience of music, movies, and all forms of entertainment by selecting one of the 4 unique sound modes. It also has an incredibly sleek and classical design that adds more bling to your TV and entertainment unit. 
Saregama Carvaan Mini is one of Saregama's latest innovations and the travel-friendly alter-ego of the Carvaan. It's much more compact but compromises no way when it comes to power output. Carvaan mini comes with a curated selection of 351 superhit retro songs of any regional language you select(Currently available in Hindi, Marathi, Bengali, Tamil, Telugu, Malayalam, Punjabi and more), AM/FM Radio, and a headphone jack if you're ever in a noisy train or public space.
Some people miss the look and feel of a stereo while some miss the iPod. But even for anyone that's impartial to the generation gap, the Carvaan Go 2.0 is an entertainment lifesaver. 
The Caravan Go is endless entertainment in the palm of your hands. It's sleeker and a lot more versatile. It comes with 3,000 pre-loaded evergreen hits from Bollywood, but if you know what you want to listen to, you can connect it to your phone using the Carvaan app to play anything. 
Outro 
Music is as timeless as the bond between family. It fosters a sense of belonging, makes us feel connected to people and the world, and helps us decompress. Saregama is proud to be a part of your Raksha Bandhan celebrations this year.