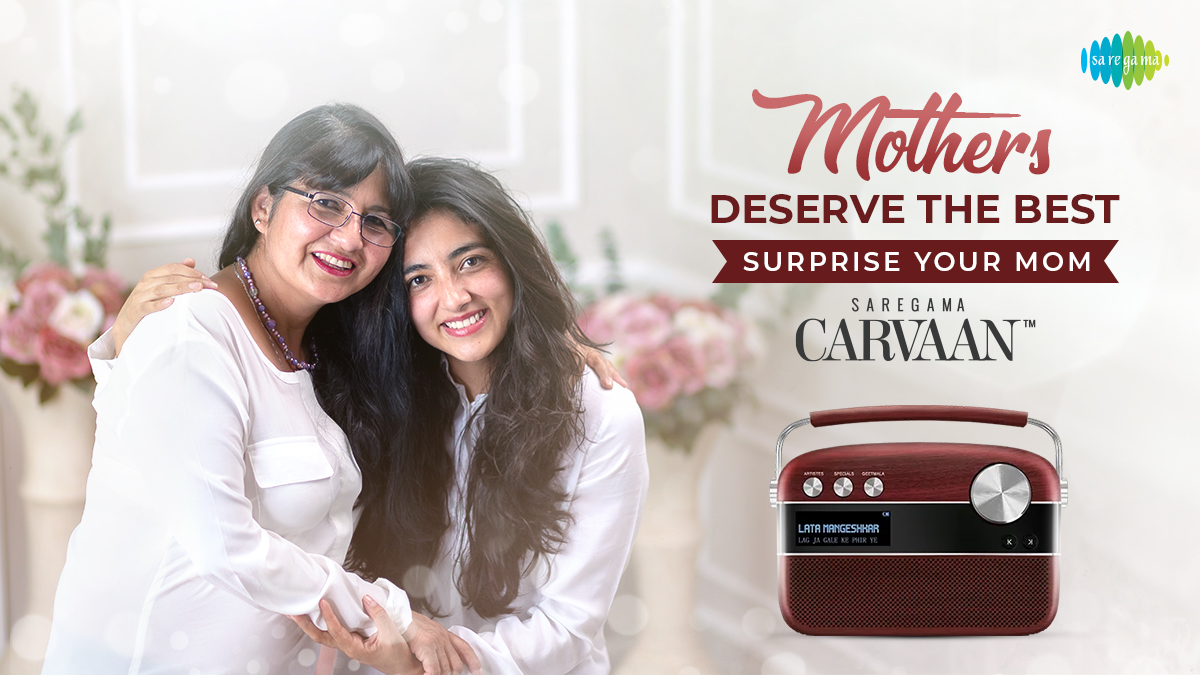 INTRODUCTION 
Being a Mom is exhausting and life just doesn't stop. Motherhood is the hardest job a mom can ever have. Frequent interruptions, lack of control over the agenda, constantly switching tasks, too much to do, emotional outbursts, no holidays and all while sleep deprived. Despite being mere human beings, Moms learn to overcome sleep deprivation, manage to juggle multiple responsibilities, and coordinate all the aspects that affect the family's life on a day-to-day basis. As a working mom, there are moments in which mom's are pulled in so many different directions that it's impossible to feel having it all together. 
Mother's Day as a Celebration 
Mother's day is a celebration honoring the mother of the family or individual, as well as motherhood, maternal bonds, and the influence of mothers in society. In India Mother's Day will be celebrated on May 14. Mother's Day is celebrated on different days in many parts of the world, most commonly in the months of March or May. It is celebrated the same as honoring family members, such as Father's Day, Siblings Day, and Grandparent's Day. Though, some parts of the world have a multi-century history of a day to celebrate mothers, a modern American version of the holiday began in the United States in the early 20th century at the initiative of Anna Jarvis, who celebrated the first Mother's Day service of worship and celebration at Andrews Methodist Episcopal Church in Grafton, West Virginia, which serves as the International Mother's Day Shrine today. However, in some countries, Mother's Day is still synonymous with these older traditions. The American version of Mother's Day has been criticized for having become too commercialized.
Aim of celebrating Mother's Day 
The aim of celebrating Mother's Day in various parts of the world is to express respect, honor, and love towards mothers. The day is an event to honor the contribution of mothers, acknowledge the efforts of maternal bonds and the role of mothers in our society. It is a day which makes people remember the importance and significance of mothers in their life and is observed as a day to give special emphasis to the motherly figures around the world. The day is the celebration of the bond of love and affection between a mother and a child and it celebrates the spirit of motherhood. It is important to celebrate this day as it is very essential for the progress and preservation of human society. Mothers give birth and rear their kids out of pure love and affection and they observe the same from their kids as they grow older and responsible human beings. If we look deep into the concept of Mother's Day we will realize like many others that each and every day ought to be a Mother's Day.
Importance of Mother in our lives 
Mother's day is just around the corner. It is the one day a year when mothers are given a portion of the appreciation they deserve. We express our gratitude for all that they do and all that they contribute. Mothers are the most selfless people on the planet, beginning to love their children even before they are born. Nothing in this world compares to a mother's love since it is the purest kind of love. Mothers are guardian angels for their children, always loving and supporting them. Because she is the first person a child says after birth, every youngster holds a particular place in their heart for their mother. This is why a child and their mother will have such a strong attachment. 
The importance of a mother in a child's life is shown through the following :
The mother is the first person the child knows:

 
From the moment of conception, a child is acquainted with their mother. Physically, emotionally and cognitively, the umbilical cord connects the infant to the mother.
A powerful everlasting bond:
Nine months of pregnancy, this time is used to form an enduring bond between a mother and her child, yet it's only the start. The mother feeds and puts the baby to sleep after it is delivered. A baby's world revolves around his or her mother.
A Mother understands the child the most:
A child believes that their mother is one of the few persons who can understand them. When a baby cries, it is the mother's job to figure out why the infant is crying.
A mother is the best role model and teacher:
It can establish a lot of trust with the child if mothers can do what they say. As a result, the mother-child bond is delicate. A child will be deeply affected if their mothers betrays their confidence.
A mother teaches her child the values of love and care. She teaches her child how to eat well. A Mother instils in her child the ability to be happy. A mother instils in her child the values and traditions of her family. A mother can be both loving and strict at the same time.
A Mother can help build self-esteem:
A child values his or her mother's approval. The child cares a lot about what his or her mother thinks and feels about them. A mother has the power to build or destroy a child's self-esteem.
Because a mother's role is so important in a child's life, this responsibility should be handled seriously.
Surprise Gifts for Moms from Carvaan
On Mother's Day give your mother what she deserves – your love! by surprising her with gifts that Saregama Carvaan especially brings out for Mothers.
Saregama Carvaan celebrates the will, strength and might of all the mothers out there. This Mother's Day, honor  the guiding light of your life with the best Mother's Day surprise by gifting something special and nostalgic, Saregama Carvaan, a retro-looking digital audio player preloaded with 5000 Old Hindi songs. The audio player also comes with Bluetooth connectivity, FM/AM radio, and USB/AUX in support along with an interactive App where you can choose your favorite songs and create your own playlist.
Saregama Carvaan comes in different Models and Variants like Saregama Carvaan Gold, Carvaan Tamil, Carvaan Marathi, Carvaan Bengali, Carvaan Punjabi, Carvaan Mini and the Carvaan Pop colour range.
Mother's Day is the best occasion to gift the lead singer of your family band some great music, with Saregama Carvaan.
Why Saregama Carvaan products are best for mothers
India is a nation of music lovers. A culturally diverse nation as ours beasts of a motley assortment of musical styles that reflect the sound and rhythm of the region. In the north there is the highly energetic bhangra, in the east there is the soulful bihu and the rabindrasangeet music, in the south there is the complex yet extremely refined carnatic classical music and in the west there is colorful lavani. And the gamut of bollywood music reaches across all parts of the country. Music is a part of the daily routine and it's an integral part of special occasions and festivals.
Saregama Carvaan is a music player that is preloaded with 5000 handpicked high quality songs inside. The retro songs in the player are sung by legends like Lata Mangeshkar, Kishore Kumar, Manna Dey, Mukesh, Asha Bhosle, Mohd rafi and Jagjit Singh and many more. The songs are classified into artists, moods and Amee Sayani's priceless collection of Geetmala. It is an apt gift for music lovers for any occasion or for any festival. And it is the best gift for our supercool Moms. The Saregama Carvaan audio player is as cool as our mothers.
CONCLUSION 
Mother's Love is the purest kind of love in the world, and a child's mother is God's greatest blessing. It is the responsibility of every child to recognize the mother's sacrifices and efforts because all she wants is for her child to succeed. We are blessed to have a mother in our lives, and we must honor and respect her.
So this coming Mother's Day on 14th May, 2023, let's celebrate and appreciate our mothers by surprising her with the best gifts from Saregama Carvaan.
Wishing all mothers out there Happy Mother's Day! You are the best!