Synopsis
On a quaint morning in the idyllic hill station of Sanawar, a grand old residential school, St George, is mourning the death of their former student Neha Potkar, who passed away in a tragic case that hit the sleepy town a year ago.

As returning SHO Manoj Kumar Hesi gets ready to admit his son Akshay into the school, the old ghosts of the town still seem to haunt him mentally.

Manoj's day goes from bad to worse. Parents and students in the school are rattled beyond comprehension when a young man appears in the school wearing a clunky steel contraption with wires and gears around his neck and chest.

The young man - Shoeb Ali - has walked into a school with a bomb around his neck. He looks like a merchant of death with peculiar oddness in his approach.

Just as Manoj tries to get on top of the situation, he discovers that Shoeb may not be the mastermind of this situation. As the IRF dashes into the school with full force and might, they are met with something even more powerful. An unknown genius mind that seems to have a bizarre sense of morality and justice.

Manoj realizes that he's been chosen, for his shady past makes him a perfect candidate and the entity masterminding the attack knows about it. As Manoj is forced to go rogue and race the clock to save innocent kids, he realizes he's being made to commit increasingly heinous crimes.

The image that he so dearly protected, is being broken down quickly. From being the hero of Sanawar to being declared a wanted criminal, Manoj's life is being destroyed in front of a judgmental world.

Unbeknownst to him, the terror attack will set up a devastating endgame that will turn Sanawar into a horrific mirror for the rest of society.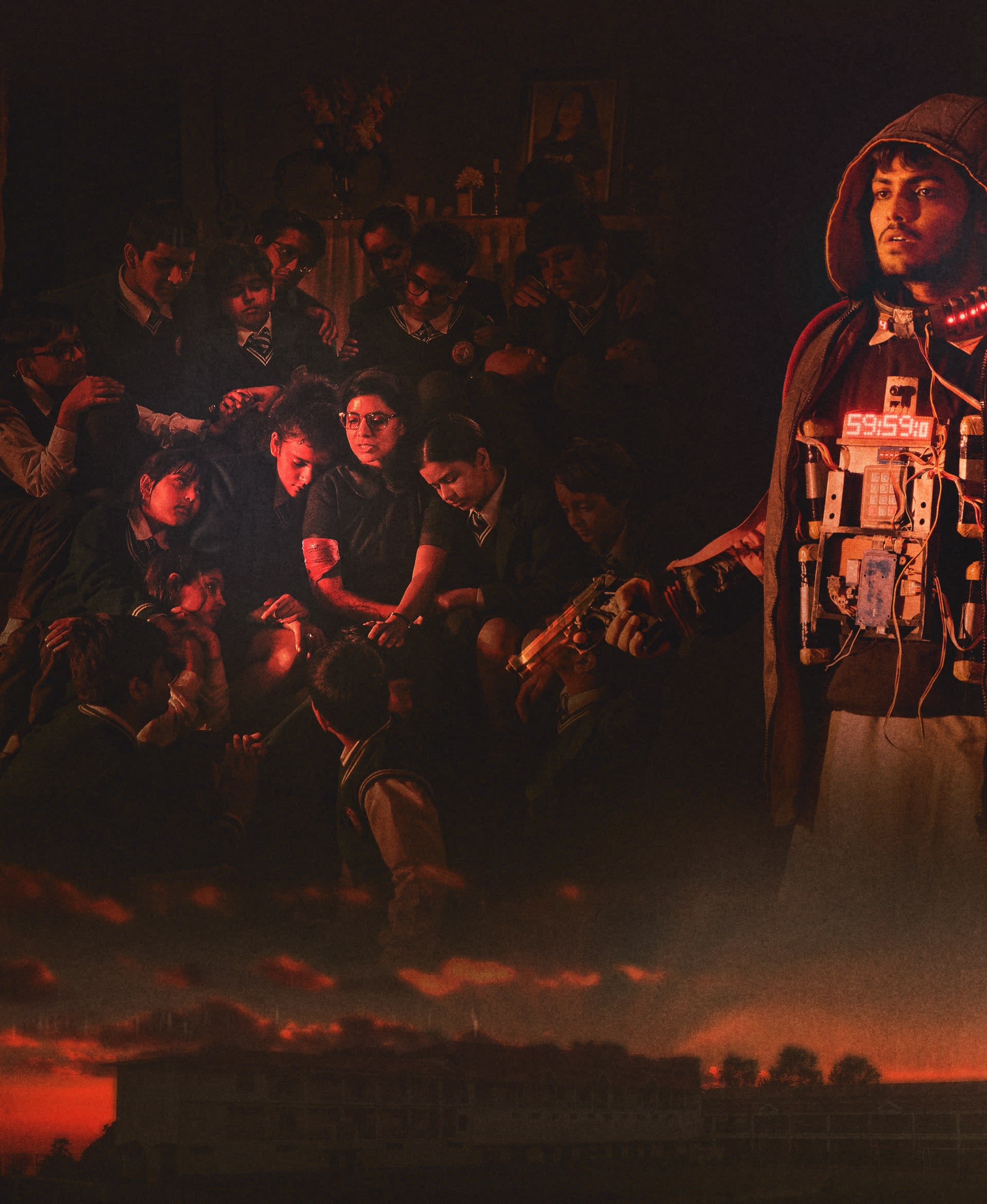 Director's Bio
Dnyanesh Zoting debuted as a scriptwriter with the Marathi feature Half Ticket which travelled to multiple film festivals worldwide including Cairo, London & Shanghai.

Raakshas (The Monster) is his debut film as a Director. The script of Raakshas was selected at Drishyam -Sundance Lab

2015 where Dnyanesh received mentorship under noted Indian filmmaker Sriram Raghavan. It was mentioned as one of the top Indian Indie Films at Cannes Film Market 2017 by Screen Daily, Variety and Film India Worldwide.

Date with Saie, a thriller web series, created & directed by Dnyanesh released on Zee 5 in Dec 2018. It received an overwhelming reception along with multiple nominations including Best Director, Best Writer & Best Web Series at the "Streaming Awards" by Digital Hash. The series was also nominated at IWM Digital Awards 2019